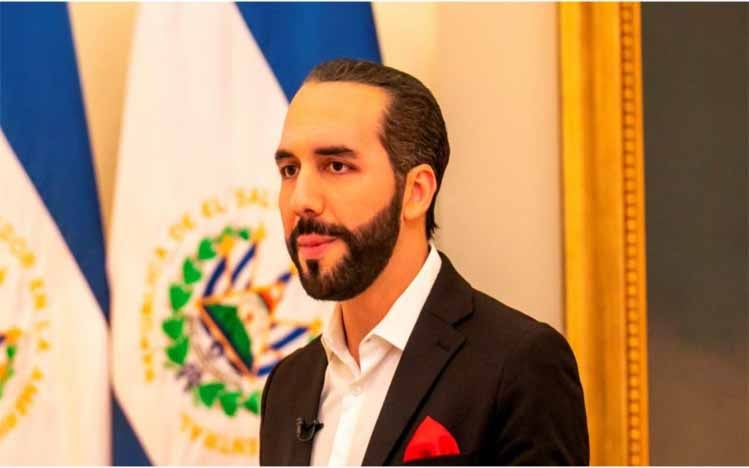 Kanalcoin.com – Negara pertama yang menjadikan bitcoin sebagai alat pembayaran yang sah, El Salvador, baru-baru ini memborong bitcoin sebanyak 500 BTC di tengah harga bitcoin yang terus turun hingga 24% sebulan terakhir. Berdasarkan data coinmarketcap , harga bitcoin mencapai 40.465 USD di pertengahan April 2022.
Melalui tweet yang ia bagikan, Presiden El Salvador, Nayib Bukele, mengatakan  El Salvador telah membeli Bitcoin sebanyak 500 Coin, di saat harga bitcoin 30,744 USD.
El Salvador just bought the dip! 🇸🇻

500 coins at an average USD price of ~$30,744 🥳#Bitcoin

— Nayib Bukele (@nayibbukele) May 9, 2022
Bitcoin telah menjadi mata uang yang sah di El Salvador pada tahun 2021, Setelah Majelis Legistlatif di Negara tersebut mensahkan Undang-Undang terbaru pada tanggal 7 September 2021.
Pembelian Bitcoin di Negara tersebut oleh Pemerintahan El Salvador, bukanlah yang pertama, berdasarkan data yang dikumpulkan oleh Bloomberg, El Salvador terakhir membeli bitcoin pada tanggal 21 January 2022, sebanyak 410 Bitcoin, saat harga bitcoin mencapai 36,585 USD.
Bitcoin menjadi mata uang berlaku di Negara tersebut bersama dengan US Dollar.
"Penggunaan Bitcoin bersifat opsional, tidak ada yang akan menerima Bitcoin jika mereka tidak menginginkannya… Jika seseorang menerima pembayaran dalam Bitcoin, mereka dapat memilih untuk menerimanya secara otomatis dalam dolar," kata Bukele, dikutip dari the the straitstimes
Menurut data Wikipedia, Elsavador menjadi salah satu negara dengan tingkat penerima pengiriman uang teratas, sekitar 20% dari PDB pada tahun 2019.
Ia menambahkan biaya komisi yang tinggi yang secara tradisional terkait dengan pengiriman uang ke rumah akan dihilangkan dengan menggunakan cryptocurrency, pada perkataannya yang dikutip The Straittimes
(*)